Who we are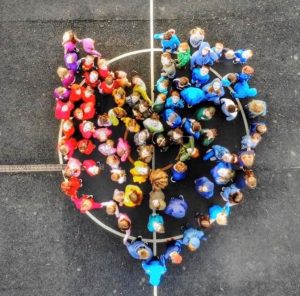 NCEA Warkworth C of E Primary School is a Church of England aided provider of early years and primary education for pupils aged 2-11. Based in the picturesque Northumbrian village of Warkworth, our school operates as part of the Northumberland Church of England Academy Trust (NCEAT) and also part of the Newcastle and Durham Diocese.
Our school plays a central role in the local community and our shared vision, which leads everything we do in school, really is for everyone, from our pupils and their families, to our staff and parishioners – We really do # Strive together as one (Philippians 1:27).
Our Vision and Values
We are all very proud of our school and our shared vision to: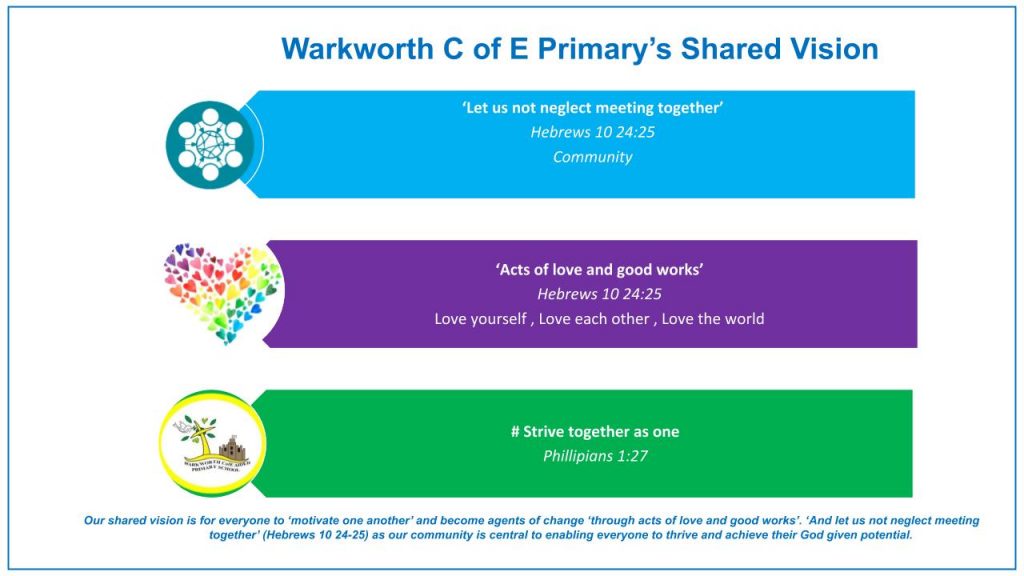 Created through discussions with pupils, parents, governors and staff, our unique Christian vision is based on the Christian values of Love and Community and the tenth chapter of the Epistle to the Hebrews in the New Testament. In September 2019 it was developed further by the children as NCEA Warkworth Primary signed the Church of England's Charter for social media usage.
Our shared vision encompasses everything that we do, which is why at the time of signing the Charter, the pupils decided to put a # in front of the vision to remind our school community that when we're online, we need to make sure the digital world is as loving and generous as when speaking face-to-face.
Our Aims
As a school, we aim;
For our unique Christian vision to lead and shape everything that we do.

For everyone in our school and community to be valued as an individual and made in the image of God.

To create a safe, stimulating and challenging curriculum that creates a love of learning both indoors and outdoors.

To develop strong and collaborative partnerships with parents, the church and the community.

To develop a learning centred and inclusive community where children, staff and the community learn together and celebrate each other's differences and achievements.
British Values (SMSCD)
At NCEA Warkworth C of E Primary School we take every opportunity to reinforce our British values through Worship, PSHE, RSE, RE, SMSCD, and throughout the curriculum.
We value the diverse ethnic background of all pupils and families and we feel through our enriching values based curriculum we enable pupils to develop their role as a member school, the community and also as a global citizen. For further details please see our SMSCD and British Values Policy on the Policies section of our website.